Facial Treatments

Earth, Wind & Spa specializes in natural, earth-friendly, and technologically advanced facial treatments.
We are pleased to offer you the following luxurious facial treatments.


-Specially Formulated Facial Treatments-
For both ladies and gentleman




STEM CELL FACIAL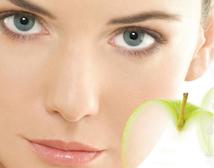 Our most cutting edge facial uses the scientific breakthrough, patented technology of PCT PhytoCellTec
™
which includes plant stem cells from the rare Swiss apple "Uttwiler Spätlauber". In theory, human skin stem cells can regenerate for life, but their quality decreases with age. This is where Swiss PCT Stem Cells come into play. It was awarded the BSB Innovation Prize in 2008 for best active ingredient in Europe.
This stem cell facial includes an application of Swiss PCT Stem Cell Serum using ultrasound waves for deep penetration. It includes a massage with stem cell youth activator cream, a healing mask infused with phyto stem cells and collagen that combat chronological aging by boosting the production of human skin stem cells, and is topped off with a stem cell toner and rejuvenating stem cell cream. Awaken your epidermal stem cells and make your skin more radiant, nourished, and hydrated. Instantly notice the difference in just one treatment.
Benefits:
Re-awake your youth with apple stem cells
Delay oxidative skin aging caused by UV rays
Preserve longevity of epidermal cells
Enriched with Oxygen Donor to leave skin looks younger
Regenerates mother cells thus stimulating their reproductive capacity
Skin immediately lifts and tones while reducing lines and wrinkles.
All Skin Types (age 25+) – sorry, not suitable for inflamed, broken-out skin
85 minutes
$128.00
Celebrities said to be fans of Swiss Stem Cell:
Michelle Obama, Jennifer Lopez, Helen Mirren, Gwyneth Paltrow.
---
---
PURE COLLAGEN CHAMOMILE FACIAL
Collagen pure white essence gel with collagen and alga extract for moisturizing the skin directly.

Chamomile smoothing mask contain chamomile aroma, alga extract, smoothing factor. It soothes the skin and makes it more resistant to daily aggressions. Skin becomes supple, smooth, plumped and intensely hydrated.

​For Normal to Dry Skin

75 minutes
$98.00
---
---
EGF RENEWING ROSE FACIAL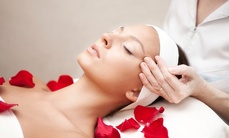 ​EGF (Epidermal Growth Factor) to restore the skin's youthful radiance, rejuvenate its complexion and minimize signs of ageing.
Rose essence has anti-ageing effect, to improve the skin elasticity and makes skin tone brightening.
For Normal to Dry Skin
75 minutes
$98.00
---
---
BAMBOO MOISTURE BALANCING FACIAL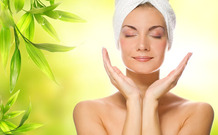 Experience green energy with this eco-friendly facial. The main ingredient, nanometer* activated bamboo charcoal, has the ability to absorb sebum, fight bacteria, detoxify, and soften skin's roughness. We include other active ingredients in the bamboo serum such as: aloe extract, hyaluronic acid, tea tree oil, honeysuckle flower extract, and marine collagen to create a perfect team that immediately hydrates, purifies, and balances oily and combination skin. This facial will relieve your stressed, dull, and tired skin.

Our Nano Bamboo Micro-Gel Mask uses the latest technology, creating a texture that is as smooth and tender as Jell-O. This unique, one-way permeable mask allows the nutrients to be gradually released under normal body temperature through the strata corneum to the cells in all of the skin layers. Your skin will be wonderfully hydrated, brightened, and radiant in just 15 minutes.


​Combination or oily skin with dry, flaky patches or acne

70 minutes
$83.00


* The size of a Nanometer molecule is one billionth of a meter (one human hair is approx. 80,000 nanometers wide), which means the products used in this facial have powerful penetrative abilities that provide fast results.
---
---
24K NANO GOLD FACIAL & NECK MASK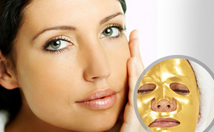 Tone up, revitalize and restructure
The stringent selection of 99.99% pure gold ingredients, which ensures the highest purity. Only 1/2000 as large as pores, the nano-gold particles added into the 24K nano gold mask could penetrate into the dermis very easily with a great cell activating capacity.

The Nanometer pure Gold is extremely effective in cell regeneration and in the protection against the attacks of free radicals. Gold, the most valuable and sough-after mineral, provides skin with its regenerating energy and anti-oxidant power. The YUZ Gold Mask can stimulate and promote the rejuvenation process of skin cells.

All Skin Types (age 35+)

70 minutes
$88.00
---
---
SEAWEED BALANCING LEMONGRASS FACIAL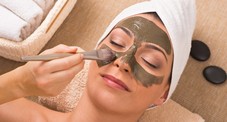 Seaweed balancing essence gel with seaweed extract to treats pimples and prevent new breakouts and reduce the look of acne problem after the treatment.

Lemongrass Revitalize mask contain lemongrass aroma and alga, It is mainly contain the brightening and balancing function to reduces the look of pores, shine and redness.

​For Combination to Oily Skin

60 minutes
$88.00
---
---
-Classic Facial Treatments-


EUROPEAN FACIAL

The European facial is a very relaxing facial and provides a basic skin regime. It is recommended for people who do not have any significant problems with their skin, such as excessive oil production, breakouts, or aging skin. It includes a thorough cleansing, exfoliation, steam, and extractions followed by a Swedish facial massage, mask, and cream application. You will be relaxed and revitalized after this facial.

All skin types

60 minutes
$63.00


SENSITIVE SKIN FACIAL

This treatment is specially designed for clients with sensitive skin and rosacea conditions. Highly comforting ingredients such as balm mint extract soothes and calms redness and irritation, while sunflower seed extract improves the skin's protective mechanism. These ingredients are purely made from natural plant extracts and contain no colors or fragrances. This facial incorporates a lymphatic drainage massage for your face and neck.

Sensitive skin, redness, irritated skin

60 minutes
$73.00


DEEP PORE PURIFYING FACIAL

This facial is specially designed for people who have excessive oil production and acne prone skin. We use professional European therapeutic products (oil free, no alcohol, botanically based ingredients) for the treatment. This facial treatment includes deep cleansing, steam, exfoliation, and extractions to remove debris, blemishes, and black heads. A healing, purifying clay mask enhanced with anti-inflammatory ingredients is used to diminish breakouts, regulate oil accumulation, unclog and refine pores, balance sebaceous glands, and reduce shine thus allowing the skin to breathe again. Your skin will be refreshed and glowing for days after this treatment. This facial is also perfect for teens to get them on the road to beautiful skin now without the harsh additives of other skin care lines on the market.

Active acne breakouts, blemishes, oily and shiny skin

60 minutes
$73.00

​

Helpful tip:

Your home care regimen will help to prolong, preserve, and maintain the benefits of your facial treatment. A balanced lifestyle will also heal your skin from the inside out. Please ask our skin care therapist for advice or book a free consultation.



Call to book an appointment: 778-297-0767