Total health from the
inside
out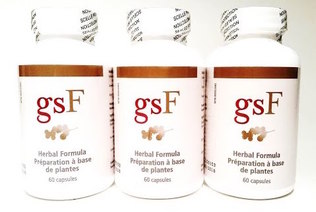 Inner Beauty
​
​The Schisandra berry is said to help purify the blood, support the mind, help maintain a strong memory and clinically proven to fortify mitochondrial antioxidant ability, offering the body overall protection to both internal and external organs.
For more information call: 778-297-0767
---
---
3-Step Skincare System
The secret behind Glissandra™ is steeped in ancient Chinese traditions for preserving youth. Together, the Serum, Face Cream and Eye Cream blend nature and science to improve skin health and make you look and feel more radiantly beautiful.
​

Ask our skin therapist for more details.

Call: 778-297-0767


Website: Glissandra.com

Location:
#133-5951 Minoru Blvd.
Richmond, British Columbia,
V6X 4B1
Canada
​

Solidly Founded on Science

Glissandra™ p

roducts target all major causes of skin aging:

Mitochondrial decay* – Glissandra™ supports the natural functional capabilities of mitochondria to combat deteriorations due to aging.
Oxidative damages – Glissandra™ sustains the natural antioxidant capability in human tissue in addition to scavenging free radicals.
Loss of cellular components, including collagen, hyaluronic acid, etc. – Glissandra™ supports the natural ability of skin cells to suppress collagen-destroying enzymes and encourages the production of collagen and replenishment of hyaluronic acid

*Mitochondrial decay is theorized to be the leading cause of aging according to gerontology, the study of aging. Mitochondria are found in all human cells. They are primarily responsible for ATP (cellular energy) generation and are crucial for healthiness and the survival of cells.